If you're relocating or moving to Charlotte NC, help is available to have a successful start in a beautiful city.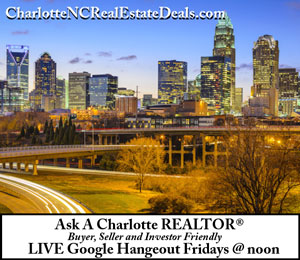 Every Friday … Get Your Questions Answered

Who are we?
The weekly program will always have at least one North Carolina Real Estate Agent/Broker/REALTOR available to answer the questions for the week.
Dee Phrasayavong
Real Estate Agent, Broker, Realtor®
Dee's Direct Phone Lines
(o) 704-559-9131
Diondre Person
Real Estate Agent, Broker
(o) 704-966-9354
Robert Zuniga
Real Estate Agent, Broker, Realtor®
NCREC License 285110
(o) 704-237-0354
(f) 704-626-3180
The Virtual Realty Group
15105-D John J. Delaney Dr., Suite 135
Charlotte, NC 28277
Great! … I Need Answers…How Do I Submit my Questions?
email questions to
"MyQuestion" "at" "CharlotteNCRealEstateDeals.com"
or ask in the chat box during the session…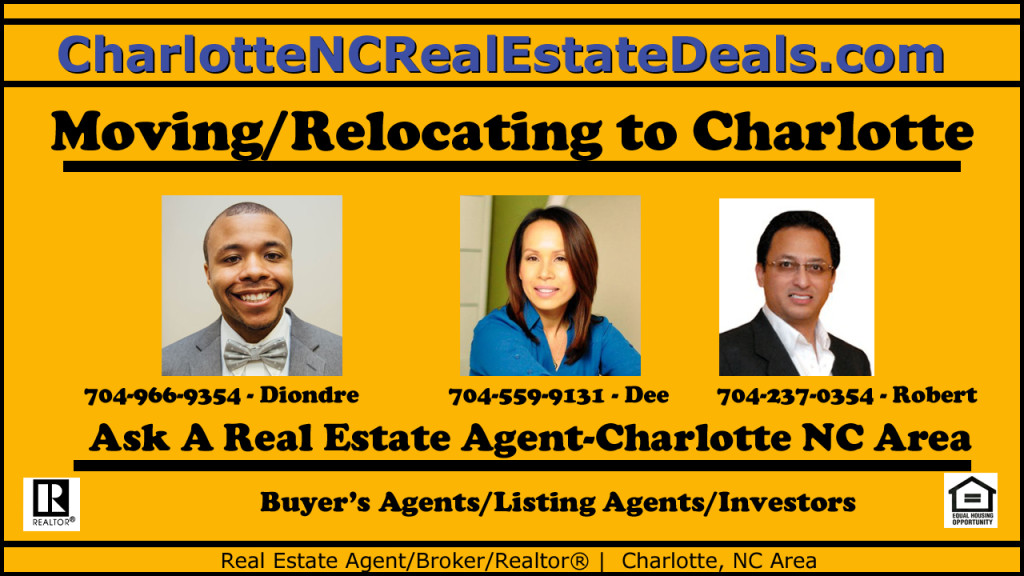 The North Carolina Real Estate Commission requires that everyone who will be working with a real estate agent be provided with a Working With Real Estate Agents Brochure
http://charlottencrealestatedeals.com/nc-working-with-real-estate-agents/
---
  Equal Housing Opportunity
© 2015 Worldwide Rights Reserved –Robert Zuniga–
REALTOR® – A Registered collective membership mark that identifies a real estate professional who is a member of the National Association of REALTORS® and subscribes to its strict Code of Ethics.