If you need help finding the right house for you and your family for personal or investment needs,
call Robert at 704-237-0354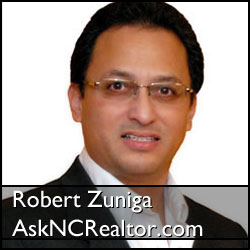 I am an active, experienced Real Estate Professional in the Charlotte, NC Area

Visit our weekly series "Ask A Realtor",
where you can get answers to your real estate questions during a live Google Hangout.

or, contact me now at 704-237-0354 and we will discuss your immediate needs and goals.
WHAT I COULD DO FOR YOU…
– Sell your Charlotte NC Area house
– List your Charlotte NC Area house
– Find a Charlotte NC Area house
– Buy your Charlotte NC Area house
– Partner with you on Charlotte NC Area Real Estate Investing Opportunities
About Me:
My passion is to provide clarity to regular people on their path to financial freedom.
I am a Licensed Real Estate Broker and a REALTOR® in North Carolina.
Training and Experience
My awareness and insights are based on 10+ years as an Entrepreneur and 20+ years of University training in Political Economy, Economics, Mathematics, Physics, Industrial Engineering, Chemical Engineering, Electrical Engineering, Computer Engineering as well as numerous Entrepreneur training events including CEO Space and the Infinite Banking Institute Think Tank.
I am committed to your successful experience in satisfying your buying and selling Charlotte Area Real Estate.

Robert Zuniga
Real Estate Agent, Broker, REALTOR®

(w)  704-237-0354
(f)  704-626-3180
"charlottencrealestatetips" [at] gmail.com
The Virtual Realty Group
15105-D John J. Delaney Dr., Suite 135
Charlotte, NC 28277
© 2016 Worldwide Rights Reserved Robert Zuniga